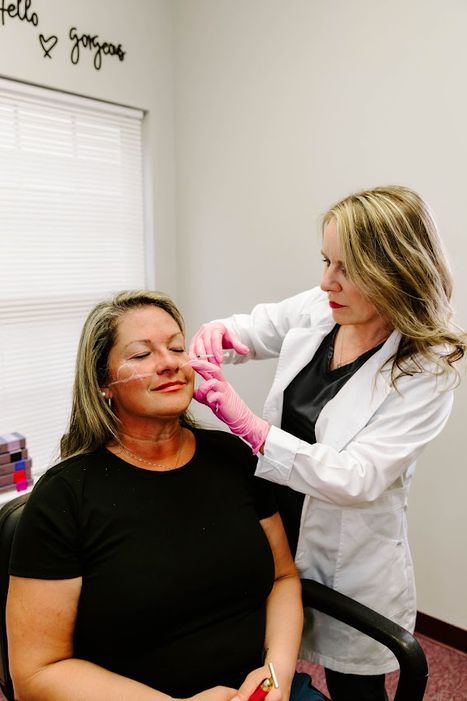 Own Your Look
For a brand that both medical providers and patients know and trust, look no further than BOTOX® Cosmetic. As the #1 selling treatment of its kind, it is a proven choice for those seeking effective wrinkle reduction.
FDA-approved to temporarily enhance the appearance of moderate to severe frown lines, crow's feet and forehead lines in adults, this quick and minimally invasive 10-minute treatment offers limited downtime. Visible results can often be seen as soon as 24 to 48 hours after treatment.
BOTOX® Cosmetic boasts predictable, subtle results that leave you looking like your best self, but with less noticeable facial lines. Choose BOTOX® Cosmetic to bring out your true radiance today.
Treatment You Can Trust
Reap the rewards of consistent, dependable results with the established brand of BOTOX® Cosmetic. Backed by a survey, treated patients positively acknowledge that it is a trusted brand that produces predictable and subtle results.
According to a recent survey, 62% of respondents find the treatment to be a worthwhile investment in their appearance. BOTOX® Cosmetic is the only treatment of its kind to be evaluated by the FDA for both safety and efficacy in three treatment areas, as well as patient satisfaction in frown lines and forehead lines in adults.
With these accolades, BOTOX® Cosmetic continues to impress and exceed expectations. So why wait? Invest in the brand you can trust and achieve the smooth, youthful complexion you deserve.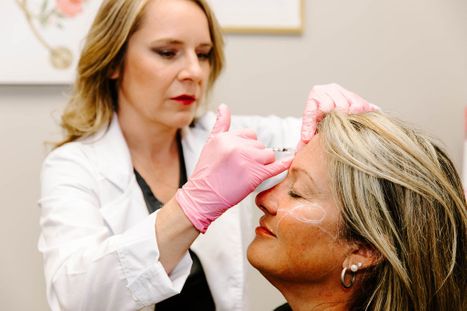 Flaunt It. Own It.
When it comes to meeting your individual aesthetic needs, the JUVÉDERM® dermal filler collection stands apart as the world's #1 choice. With five distinct products tailored to specific treatment areas, you can achieve the customized results you're looking for, whether it's adding volume to plump lips, smoothing fine lines, or contouring and lifting your cheeks.
JUVÉDERM® is formulated with a modified hyaluronic acid (HA), a substance naturally occurring in the skin that can provide the volume and smoothness that completes your desired look. JUVÉDERM®'s innovative, long-lasting technology delivers a non-surgical, HA-filled treatment option. With over 90% of filler patients opting for HA dermal fillers, it's no wonder JUVÉDERM® is the top choice of patients worldwide.
Lift It. Smooth It. Plump It.
LIPS - Looking for fuller lips? JUVÉDERM® Ultra XC can help plump lips while JUVÉDERM® VOLBELLA™ XC helps soften the appearance of vertical lip lines.
LINES - Smooth and soften the appearance of lines and wrinkles with JUVÉDERM® XC and JUVÉDERM® VOLLURE™ XC.
CHEEKS - Age-related volume loss can cause cheeks to flatten and skin to sag. JUVÉDERM® VOLUMA™ XC helps add volume for lifting and contouring the cheek area.
ENHANCING YOUR NATURAL BEAUTY STARTS HERE
Call us today to schedule an appointment.