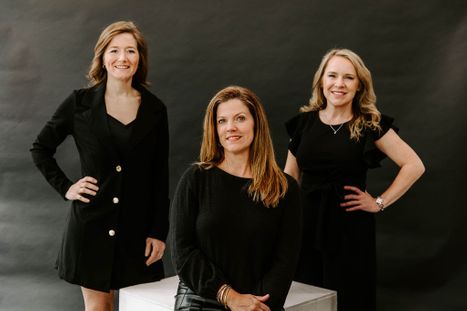 Regain Your Confidence
TempSure Vitalia is a non-surgical and non-invasive procedure designed to help women with a range of intimate concerns. This safe and effective treatment provides precise heating to smaller, hard-to-reach areas to temporarily increase circulation, reduce pain and spasms, and promote overall wellness.
Our fast, in-office TempSure Vitalia procedure requires no downtime and provides long-lasting results. This treatment involves the use of a specialized wand that delivers precise levels of radiofrequency energy to the vaginal area, resulting in a range of benefits, including:
Tightening the vaginal canal and improving the appearance of vaginal skin
Reducing urinary leaks and incontinence
Boosting your self-confidence
Relieving dryness and enhancing sensitivity
Many women experience changes in their vaginal health due to childbirth, aging, or hormonal imbalances. These changes can affect their daily lives, relationships, and overall well-being. The TempSure Vitalia treatment offers a safe, effective, and chemical-free solution for women who want to restore their intimate wellness.
Frequently Asked Questions
What does a TempSure Vitalia procedure feel like?
During the TempSure Vitalia procedure you will feel gentle heating of the target tissue. The treatment has been carefully designed with you in mind to deliver heat gradually for a comfortable therapeutic experience every time.
How long is the TempSure Vitalia procedure?
The procedure will depend on how many zones you choose to be treated. Each zone is treated for 5 minutes. For example, if your provider chooses to treat 5 zones, the procedure would be 25 minutes. Please work with your provider to develop a procedure plan that is right for you.
How many TempSure Vitalia procedures are necessary?
A series of procedures is always recommended.
Every patient is different, so the optimal number of treatments can vary. Work with your provider to develop a procedure plan that is right for you!
What areas can I get treated with TempSure Vitalia?
TempSure Vitalia's unique probe is specifically designed to gently treat your most sensitive areas.
Is TempSure Vitalia right for me?
Treatments are fast, easy and can be performed on all skin types. Your provider will develop a plan that is right for you.
Looking and Feeling Your Best Starts Here.
Call us today to schedule an appointment.