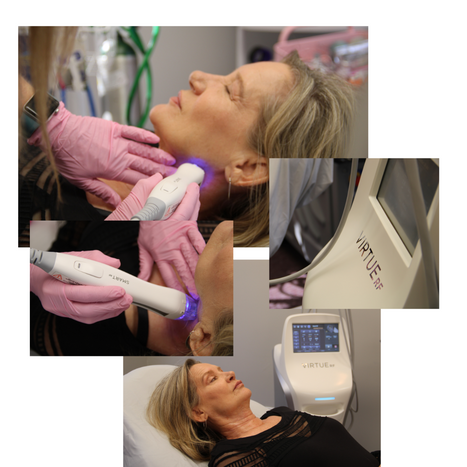 Microneedling: Smooth and Revitalize Your Skin with the Latest Technology
Are you looking for a non-surgical, minimally invasive way to enhance your skin's appearance and rejuvenate your complexion? Look no further than Cornerstone Aesthetics' microneedling services. With this cutting-edge technology, we use ultra-fine, painless needles to stimulate your skin's natural collagen production process, leaving you with softer, firmer, and more radiant, youthful-looking skin.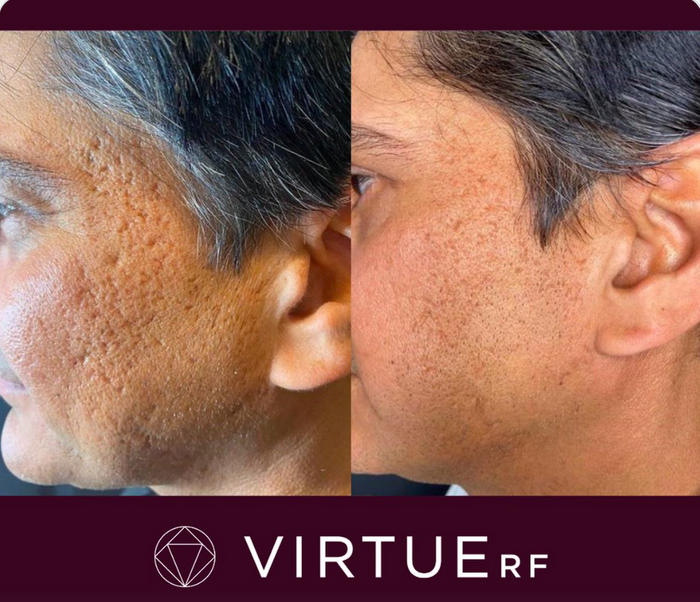 How Does Microneedling Work?
Microneedling uses a safe and precise process to create micro-injuries on the surface of the skin. These tiny punctures trigger the body's natural healing process, prompting it to produce fresh collagen and elastin, which are vital components of healthy skin.
At Cornerstone Aesthetics, your microneedling treatment will start with one of our expert beauty specialists carefully and precisely gliding the microneedling pen across the treatment area to create a pattern of mini-wounds. This process jumpstarts the process of new collagen production and skin renewal on the surface.
What are the Benefits of Microneedling?
Microneedling is safe, reliable, and effective at reducing the appearance of many common skin blemishes and flaws. It can help to improve fine lines and uneven texture and tone, diminish scars, and reduce the appearance of hyperpigmentation and age spots. It is also effective at reducing acne scarring and evening out skin texture and reducing pore size.
At Cornerstone Aesthetics, we tailor our microneedling treatments to your individual needs to make sure you get the best possible results.
What to Expect from Your Microneedling Experience at Cornerstone Aesthetics
With Cornerstone Aesthetics, you can expect a professional, spa-like experience when you receive microneedling treatment. Our expert aestheticians will help guide you through the treatment process and answer any questions you may have. Treatment times vary depending on the treatment area, ranging from 30 minutes to an hour. And with our comfortable and quality treatment beds, you'll be able to relax and enjoy the process.
After the treatment, it is common to experience slight redness of the treated area(s), which usually dissipates within a few hours, or up to a few days depending on how sensitive your skin is. With regular treatments, you can enjoy long-lasting benefits, including improved skin texture, a more even tone and smoother complexion, and reduced signs of aging.
Invest in yourself and rejuvenate your skin with microneedling by Cornerstone Aesthetics. Book an appointment today and discover the power of this cutting-edge technology.
ENHANCING YOUR NATURAL BEAUTY STARTS HERE
Call us today to schedule an appointment.